10 Things to Do in Kansas City This Weekend
Kansas City offers some of the most amazing sights and activities in Missouri and lucky for you, The Hills Apartments offers you easy access to it all! Spend a day exploring all of the amazing shops and restaurants with your friends. Or uncover hidden treasures in one of the amazing museums like the Nelson-Atkins Museum of Art! There are so many activities and places to visit for every occasion, like a night out, family fun days, or a quiet day spent with yourself!
Below is our complete guide to every exciting adventure that awaits you here in Kansas CIty, MO! Being so close to the action at The Hills, you'll always have something fun to do while you're in the area.
TOP 5 PLACES TO GO IN KANSAS CITY
The Nelson-Atkins Museum of Art has been a treasured Kansas City landmark since its inception in 1933. With a world-renowned permanent collection including more than 35,000 works spanning a variety of mediums, the Nelson-Atkins features pieces from eras throughout history and cultures across the globe. In addition to a highly-prized European painting collection, the museum also houses distinguished assemblages of Asian, American, and Native American artwork.
Outside on the Museum's vast lawn, the Donald J. Hall Sculpture Park includes dozens of exquisite sculptures from the likes of Auguste Rodin, George Segal, and the famous Shuttlecocks by Claes Oldenburg and Coosje van Bruggen. Throughout the year, the Museum hosts a wide variety of community events, art workshops, and is available to rent for private parties and corporate event. Grab a snack or cup of coffee, or pick up a unique memento from the Museum Store.
4525 Oak St
Kansas City, MO 64111
(816)751-1278
Straddling the Blue River as it flows through sprawling Swope Park southeast of Downtown, the Kansas City Zoo is among the nation's finest. Covering more than 200 acres and home to over 1,300 animals across hundreds of species, the KC Zoo features a wide range of global habitats from the North Pole to the Congo. Popular attractions include Helzberg Penguin Plaza, Tropics, Discovery Barn, KidZone, Orangutan Canopy, Tiger Trail, and Polar Bear Passage.
The Zoo's exhibits of chimpanzees, kangaroos, elephants, hippos, and rhinoceros are considered some of the best in the world. Visitors can traverse the property via a miniature train, trams, boat, or the African Sky Safari. The Zoo is home to a multitude of events, festivals, educational programs, as well as birthday parties, weddings, and other private gatherings throughout the year. Concessions are available throughout the park and don't forget to grab a souvenir from the Equator Gift Shop!
6800 Zoo Dr
Kansas City, MO 64132
(816)595-1234
Do you want to step out onto the court of the NCAA Final Four? Then head over to the College Basketball Experience Located just inside the Sprint Center within the heart of Kansas City, this is an amazing place to bring your little ones to so they can get a hands-on experience of what it's like to take the court. The College Basketball Experience allows its guests to get the feel of a big stage. This is also home to the Collegiate Basketball Hall of Fame where you can see all off the hall of fame members who once took the court. This is a high-energy, hands-on facility that offers exhibits throughout the facility. Visitors who come here to the Basketball Experience can be placed in the middle of some game-like situations, such as 5 seconds left in the Final Four and you're down by 1 or announcing the play-by-play action in the "ESPNU broadcast desk."
The College Basketball Experience is open Monday to Saturday 10:00 a.m. to 6:00 p.m. and from 11:00 a.m. to 6:00 p.m
1401 Grand Blvd.
Kansas City, MO 64106
(816) 949-7500
Do you love football or just trying to find a great thing to do for a night out? Then how about going to a Kansas City Chiefs game on Monday night football or Sunday night football? There are 8 home games each year during the regular season.
Some things to remember, Arrowhead Stadium is one of the loudest stadiums in the NFL so you might want to bring some earplugs if noise bothers you. Also, you might want to get to the stadium a few hours before kickoff as there are plenty of before kickoff to make this last for hours.
The Chiefs finally won a Super Bowl so the tickets to head to a game might be costly, but no matter where in the NFL you are, the best games are nighttime.
1 Arrowhead Dr
Kansas City, MO 64129
1 (888) 992-4433
Located near the state line just south of Downtown Kansas City, Country Club Plaza is a vibrant 55-acre outdoor shopping district featuring well over one million square feet of dining, shopping, lodging, and office space. Modeled after the open-air plazas of Europe, the Plaza features a number of art installations and ornate Moorish-style architecture. The Plaza opened to great fanfare in 1923 and has been an integral part of the Kansas City community ever since.
Retailers include everything from luxury leather goods and local boutiques, to popular national brands like Nike, The North Face, Apple, and lululemon. Popular Plaza eateries include The Capital Grille steakhouse, Chuy's Mexican Food, Jack Stack Barbecue, Fogo de Chao, PF Chang's, Kona Grill, and the Granfalloon Restaurant & Bar. The Plaza plays host to a number of events throughout the year, including the traditional holiday Plaza Lights.
4706 Broadway Blvd
Kansas City, MO 64112
(816)753-0100
TOP 5 AMAZING PLACES TO EAT IN KANSAS CITY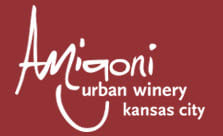 If you love wine, then you will love this winery that was designed with the idea of bringing amazing wine to the fine people of Kansas City. The handcrafted wines that are locally made here are also bottled and aged to perfection on site. They produce some nice dark wines ranging from Cabernet Franc to Cabernet Sauvignon. When you visit Amigoni, you will make sure you visit their tasting room and sample their wines on tap or just order a full bottle.
1505 Genessee
Kansas City, MO 64102
(913) 890-3289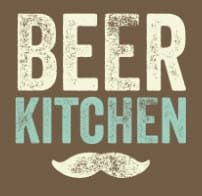 The Beer Kitchen is One of Kansas City's first and best-known gastropubs that creates some amazing, curated beers that go great with their outstanding custom burgers and Belgian hand-cut fries. They also have happy hour specials from 3 pm to 6 pm and 10 pm to 11 pm so make sure you swing by during one of those times for the best prices.
435 Westport Rd
Kansas City, MO 64111
(816) 389-4180

The Cinder Block Brewery has been serving brews for over 10 years now to the folks of Kansas City. The Brewery is a craft brewery that is dedicated to creating flavorful, bold, unique, artisan-style beers that are crafted from the purest ingredients. The Cinder Block Brewery is located on the Northside of Kansas City among some of the most craft beer-loving fans in the.
110 East 18th Ave
Kansas City, MO 64116
(816) 298-6555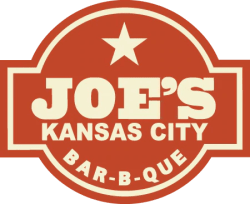 From humble beginnings in their original location in a Shamrock gas station, Joe's KC Bar-B-Que (formerly known as Oklahoma Joe's) has rocketed to worldwide barbecue stardom. Famous for their burnt ends and the Z-man sandwich, Joe's has since expanded to four KC-area locations and is frequently included in lists of the nation's top barbecue joints.
3002 W 47th Ave
Kansas City, KS 66103
(913)722-3366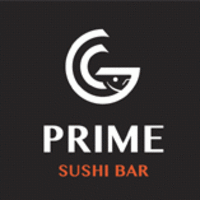 Located in South Plaza, Prime Sushi features an excellent selection of fresh sushi and pan-Asian cuisine. Start with a cup of miso soup and baked green mussels, then choose from unique sushi rolls, noodle bowls, Korean bibimbap, fried rice. Pair your meal with a cup of hot sake and don't forget to save room for mochi ice cream or tempura-fried cheesecake!
4980 Main St
Kansas City, MO 64112
(816)931-4829
Schools in Traverse City, MI
Traverse City Area Public Schools
231-933-1700
Testimonials
5 Star Review - Truly the best apartment complex I have lived in. The apartment's interior and exterior are amazing, in unit washer and dryers for 2 and 3 bedrooms! The entire complex is beautifully taken care of, and they have a dog park with fully stocked doggy clean up stations throughout the property. It's so convenient for dog owners. All other amenities are fantastic. Both Darcy and Amelia made moving in a breeze and they always get back to me in a very timely manner.

- Google Review
I've been living here for a few months now. I like my apartment. I've never had a maintenance issue. I also like the feel of the neighborhood. It's very laid back. I get off work late at night and I always feel safe coming home.

- Google Review
I have lived here for 3mo and I can't express how HAPPY I am to be here!! It was definitely a great choice!! The office staff is AMAZING! They are more than willing to help with anything you need and are super sweet!! They try to make sure they know residents are appreciated! The maintenance crew is always on top of things and hard working... I appreciate ALL staff members of The Hills and what they do to make the community GREAT! I love that it is super quiet here.

- Google Review
The maintaince are awesome and do the best job by far of ANY place I know of in the Northland. The office staff are ALWAYS smiling and willing to go an extra mile!! We looked at a multitude of apartments in the northland. We chose The Hills because we wanted to, not because we had to! They may not be brand new, but they are being newly remodeled, very reasonable priced that a person or family could easily pay bills while saving for a home, ect.., easy access to main highways

- Google Review